For ALL 2023/2024 dates please click here https://martywilde.com/events/
Marty announced on stage during his show at the Radlett Centre in July 2023 that he is to present a special 'Evening With Marty Wilde' on Sunday 20th October 2024 at 7.30pm
Talking about his life and career, some rare pictures,music and a Q&A
Tickets are now on sale
Click here to book your seat to this very special event
Good to know that "That Was Then….This Is Now" is being shown again, all episodes too!

A LIFE IN ROCK N ROLL VOL 3 (2022 Edition)
With updated pictures and discography – Available now on tour or via the website –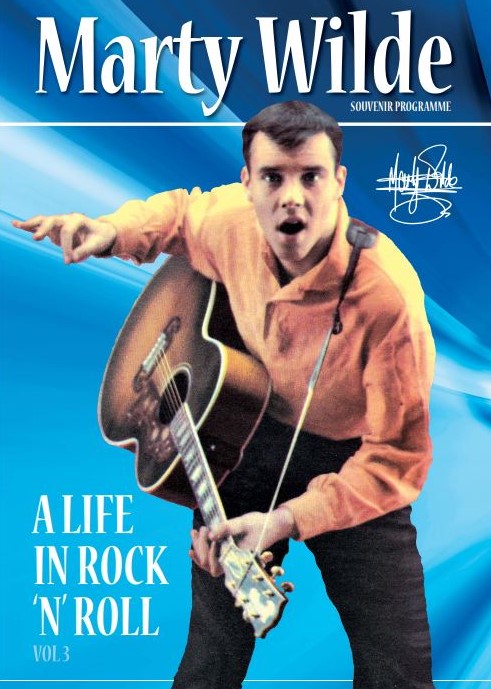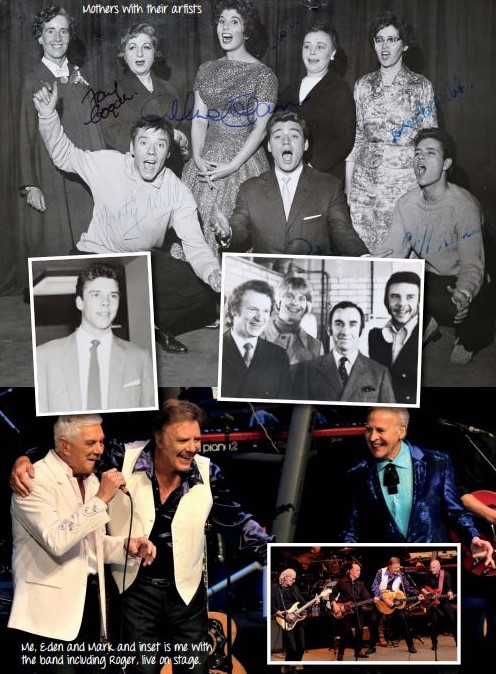 GET YOURS NOW
Supplies are limited – If you can't get to a show order your copy here by clicking the link NEW BROCHURE
THANK YOU for your comments re. London Palladium Show as shown on Talking PicturesTV We're glad you enjoyed the concert! It'll be shown again, keep an eye on their schedule as it will be repeated. This is 60-minute edited version especially created for broadcast, the complete show, BORN TO ROCK N ROLL is available as a 2xDVD set from this website, while stocks last, and features lots of other songs and interviews.
'Running Together' is the title track taken from the current album 'Running Together' You can purchase copies of the CD album direct from the Merchandise Shop. Click here
Marty has his very own YOUTUBE CHANNEL click here to take a look.
As most of you will know I have been writing songs since the 1950s and in between having my own hit records some of those songs became hits for other artists.
In the studio
Recording studios and theatres have been like second homes to me. I have always enjoyed the art of creativity, musicians, arrangers, engineers, and some fine producers, songwriting solo and with other exceptionally talented songsmiths, that creativity has never left my side.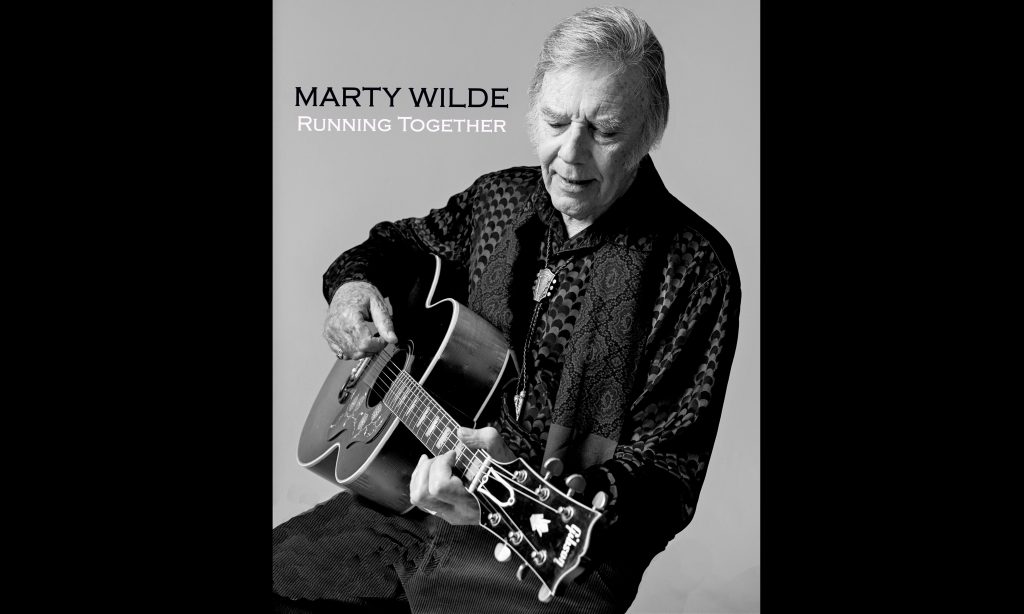 My band The Wildcats and I included the song "Running Together" during concerts in 2019 and I am pleased to say that it proved so popular that I was inspired to write more material. My album has now been released on the Pushka label, it is the one I wanted to put together, reflecting on times over the last eight decades. The songs are varied, they speak (sing) of so many of my life's inspirations. My daughters Kim Wilde and Roxanne Rizzo Wilde feature on the studio album, and as you can see they also took great delight in joining me digitally to add their sparkle to our 'lockdown' video of "Running Together" They also joined me onstage along with Ricky and Scarlett Wilde at the Stables Theatre, near Milton Keynes, that concert was filmed for a future DVD release (Release date TBA on all socials)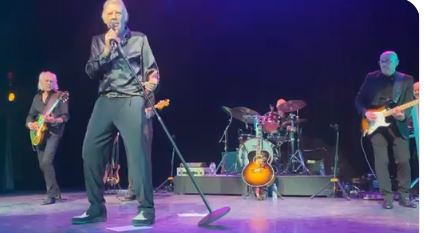 LIFE CHANGES and changes again………….
We were all in the final stages of preparation for the album's release when the world's landscape was changed by the Covid-19 and it was generally felt that the timing may not have been right to go ahead with our plans. But we did and your response has been tremendous, it was great to make another return to the UK charts against so many odds. To bring some fresh, new music onto the platform. I even wrote and produced my first ever Christmas record, with my daughter Roxanne. We re-recorded a treatment of a track from the album "When There's Loving (All Over The World)" as "Christmas All Over The World" and I wrote "Christmas Fantasia" which also featured my daughter Kim Wilde and my friend and one of the original Wildcats from the 1950s, Brian Bennett on drums. Brian of course went on to join The Shadows after his tenure with The Wildcats. This double A-sided single is available as a download, only a few promotional physical copies were made and were very quickly snapped up.
The sentiment of "Running Together" now seems to have been changed by the world's circumstances. I think of my family and friends and of the many people who have followed me in my career over the years. I hope to see you at a show soon!
"Running Together" is also available as a download single, this link will take you there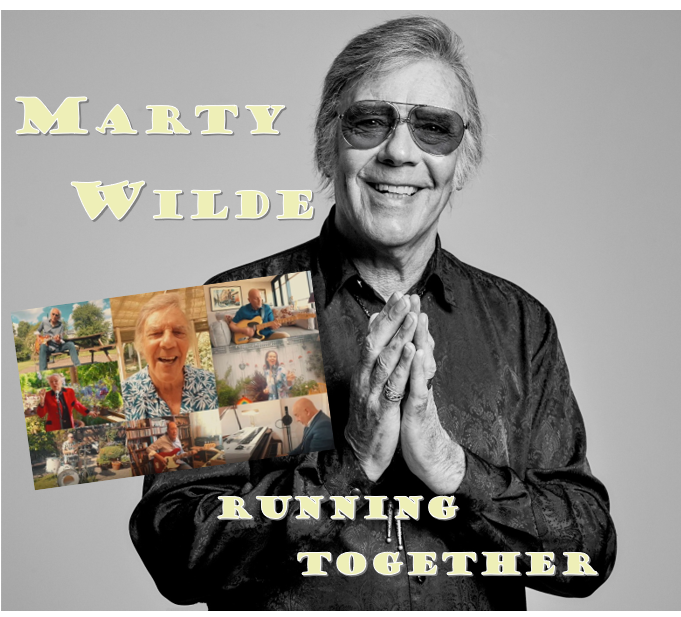 Enjoy the new music, it's one way of answering your many requests, and it's also my way of saying Thanks, everyone!
Stay healthy. Marty
……………………………………………………………………………………………………………………..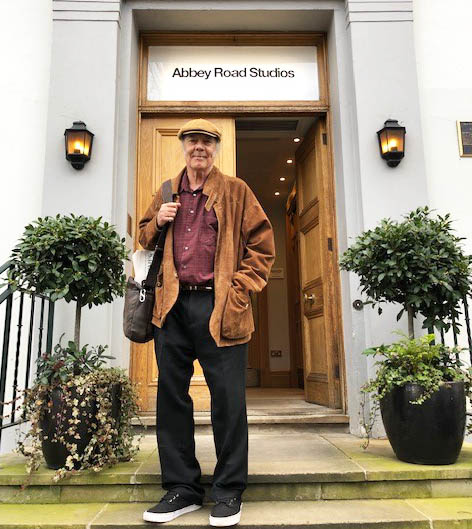 "RUNNING TOGETHER" recording project at Abbey Road Studios, London 2020
During a trip to the famous Abbey Road Studios in London to master my "Running Together" album, prior to the first lockdown, I was reminded of the days I recorded there with a host of wonderful musicians, technicians, and producers like Norman Newell and John Barry at the helm.
I wrote and recorded a song about Eddie Cochran simply entitled "Eddie" which I started to perform on stage during a tour and I'm pleased to say because of the response it very quickly became a firm favourite that has been part of my stage repertoire ever since. The initial recording was included as part of an album ('Dreamboats & Petticoats Presents the Very Best Of Marty Wilde") which put me back into the UK Pop/Rock music charts (number 7 in 2019). I took the opportunity to do some more work on "Eddie"; for the Running Together 'album version' and it's quite unique featuring a chat between Eddie and I in 1960 and I'm delighted with the outcome.
Many of you have asked about the BBC 'ONE SHOW' Marty and his family appeared on. Here is the link to see it below.
Your responses to the YouTube slide show for "Lullaby" have been amazing, it's for everyone. Another huge THANK YOU!