'Running Together' is the title track taken from my new album 'Running Together' out now http://smarturl.it/yjh3u6
I have my very own YOUTUBE CHANNEL click here to take a look.
As most of you will know I have been writing songs since the 1950's in between having my own hit records and as well as writing songs that became hits for other artists.
Recording studios and theatres have been like second homes to me. I have always enjoyed the art of creativity, musicians, arrangers, engineers and some fine producers, song writing solo and with other exceptionally talented songsmiths, that creativity has never left my side.
The band and I included the song "Running Together" during concerts in 2019 and I am pleased to say it went down so well that I was inspired to write more material. The NEW album has now been released on the Pushka label, it is the one I wanted to put together, reflecting on times over the last eight decades. The songs are varied, they speak (sing) of so many of my life's inspirations. My daughters Kim Wilde and Roxanne Rizzo Wilde feature on the studio album, and as you can see they also took great delight in joining me digitally to add their sparkle to our 'lockdown' video.
We've also been doing some acoustic videos. They will appear on my Youtube channel as and when posted.
LIFE CHANGES
We were in the final stages of preparation for the album's release when the world's landscape was changed by the Covid-19 and it was generally felt that the timing may not have been right to go ahead with our plans. But we did and your response has been tremendous, it was great to make another return to the UK charts (No.75 album)
With theatres closing everywhere it was beginning to feel as though the handcuffs were slowly being tightened . No-one knows just how long the situation will continue and how social distancing will curb the lifestyles we had all enjoyed before. At this point the sentiment of "Running Together" now seems to have been changed by the world's circumstances. I thought of my family and friends and of the many people who have followed me in my career over the years.
We all long for the day theatres and other music venues can get back to business, the sentiment will certainly ring true again when we can all be "Running Together", fingers-crossed as we dip our toes in to 2021.
I'm so pleased to tell you that "Running Together" is also available as a download single, this link will take you there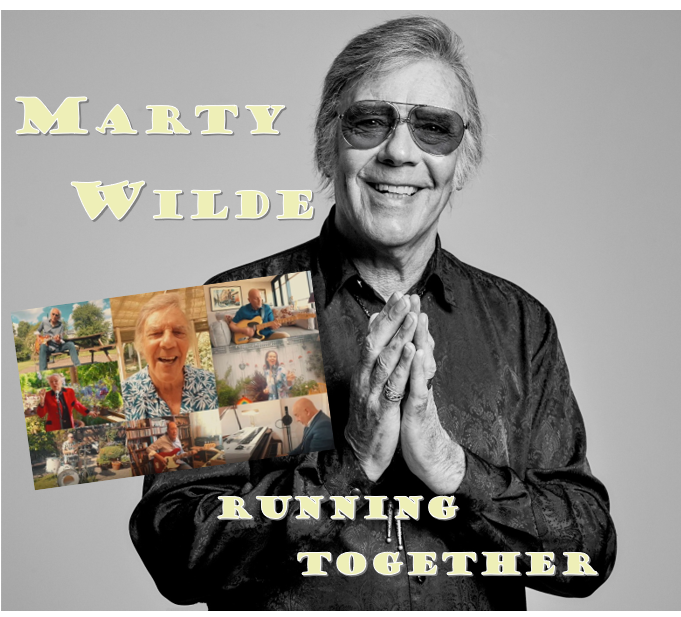 We put a song on YouTube that I re-recorded in 2016 called "Lullaby" (originally I recorded it in 1968 for the Diversions album for Philips Records)Your reaction to it was one of the deciding factors in embracing today's technology and making a video from all of us to all of you. In planning this, my team and I didn't want to go over old ground and simply rely on my past hit records, that has already been well covered online. Instead we wanted to bring something new and fresh to the table and everyone convinced me that the project I had been working on should not be shelved, so as I was being informed by those around me "Your followers on Facebook and Twitter are sending messages" plus I was receiving emails, I thought "Ok let's do it"! This resulted in the video and subsequently we started to receive more messages asking when it would be available as a single, so now it is available to download along with the new single "60's World" a duet with my daughter Kim, both taken from the album "Running Together"
With the theatres closed at present, we all hope this will help towards bridging the gap and look forward to seeing everyone rockin' in the aisles, as soon as we all can. Please enjoy the new music, it's one way of answering your many requests, and it's also my way of saying Thanks everyone!
Stay healthy.
Marty
……………………………………………………………………………………………………………………..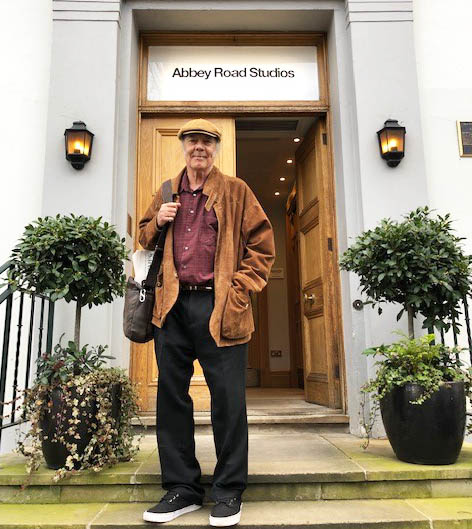 Update -"RUNNING TOGETHER" recording project at Abbey Road Studios, London 2020
During a recent trip to the famous Abbey Road Studios in London to add some finishing touches to a project, prior to the lockdown, I was reminded of the days I recorded there with a host of wonderful musicians, technicians and with producers like Norman Newell and John Barry at the helm.
I wrote and recorded a song about Eddie Cochran in 2016 simply entitled "Eddie" which I started to perform on stage during a tour and I'm pleased to say because of the response it very quickly became a firm favourite that has been part of my stage repertoire ever since. The initial recording was included as part of an album ('Dreamboats & Petticoats Presents the Very Best Of Marty Wilde") which put me back in to the UK Pop/Rock music charts (number 7 in 2019). I took the opportunity to do some more work on "Eddie"; for the Running Together 'album version' and it's quite unique I'm delighted with the outcome.
Many of you have asked about the BBC 'ONE SHOW' Marty and his family appeared on. Here is the link to see it below.
Your responses to the YouTube slide show for "Lullaby" have been amazing, it's for everyone. Another huge THANK YOU! Enjoy……….
We live in the midst of uncertain times at present, there'll be tears and sorrow for those we have sadly lost, there'll be music, tremendous applause and ovations for those who have been our pillars of support, I send a heartfelt Thank You to those keeping our society moving under all kinds of circumstances, our frontline and key workers, with thoughts from my family to families everywhere – See you soon – Marty