The recent Competition to win the giant size image of Marty, signed closed on January 2nd 2021.
The Winner of the competition will be announced on 'At Home With Hayley'
on Sky TV January 16th 2021. Channels are SKY 376, FREESAT 516, FREEVIEW PLAY 264
Check out the MERCHANDISE shop NOW.
Note: Merchandise:ALL orders received before the Royal Mail Christmas deadline (18th December 2020) have been sent.
BRAND NEW CHRISTMAS DOUBLE A-Sided SINGLE- OUT NOW -See below
Download link : http://smarturl.it/vuic4k
Check out the videos for both on Youtube
Christmas Fantasia – https://youtu.be/hNF4tKofIfU
Christmas All Over The World – https://youtu.be/EcqOBm02lRU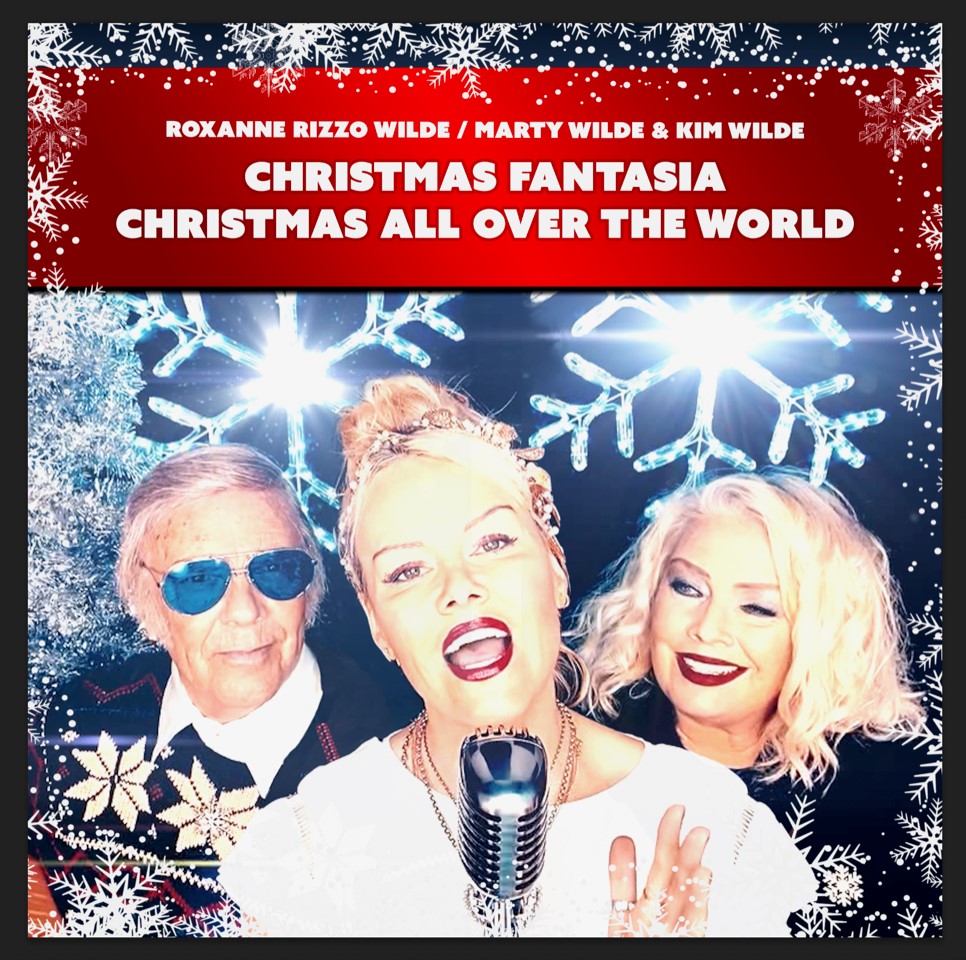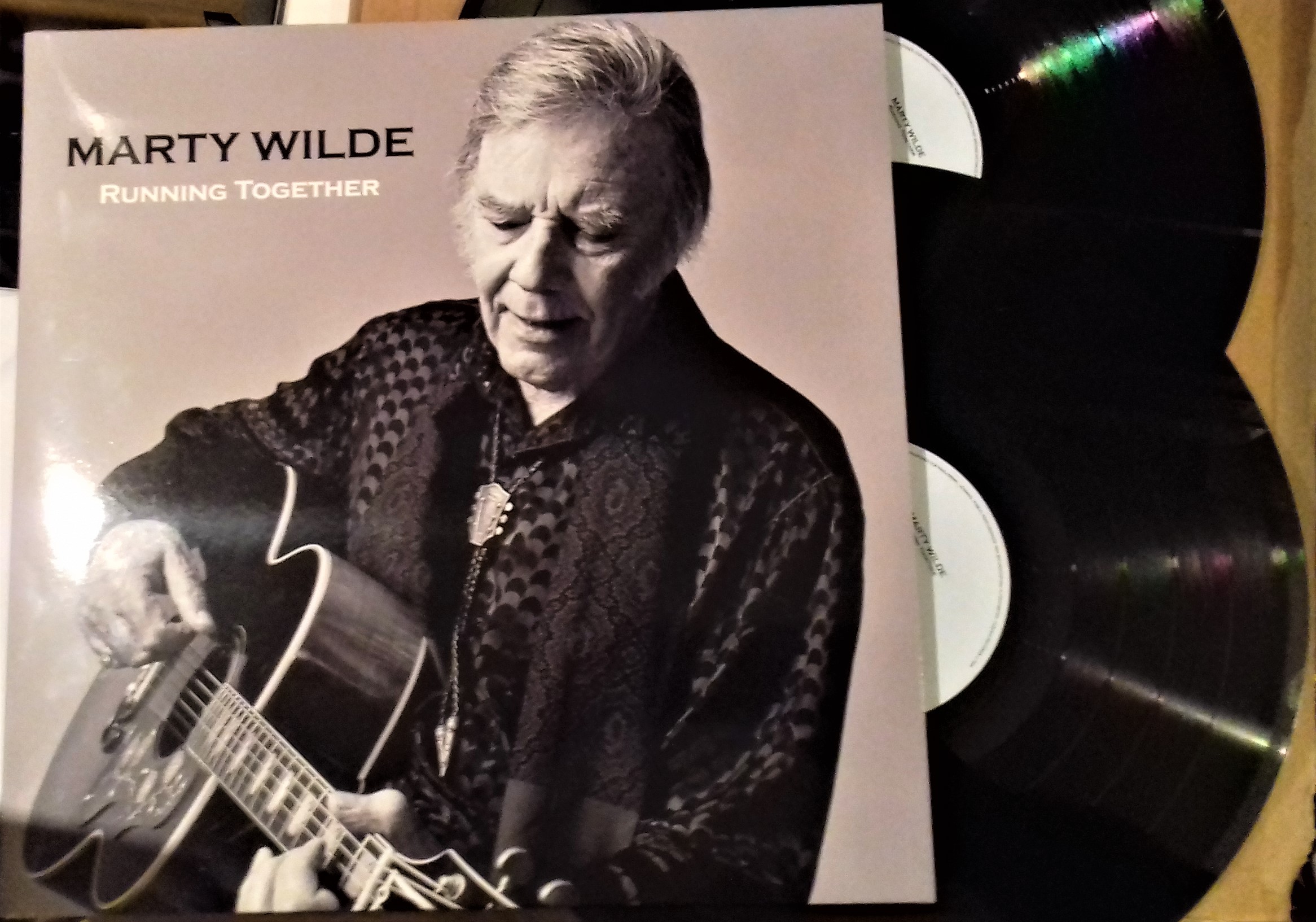 MARTY MAKES MUSIC HISTORY – Celebrating 8 Decades as a Recording Artist and Songwriter .
Marty Wilde has secured the rare feat of chart success as a singer and songwriter across eight consecutive decades on the Official Albums and Singles Chart. The remarkable achievement by the former teen-pop icon – who is also the father of '80s pop star Kim Wilde With his latest album Running Together, Marty landed at Number 75 on the Official Albums Chart , and makes history in the process at the age of 81. The new album was written and recorded alongside Marty's two daughters, Kim and Roxanne Wilde, with additional some input from son Ricky. The chart entry (Oct 9th 2020)means that Marty's hit-making talents have landed him success in the Official Chart Top 100 in every decade since the 1950s – as a credited performer in the 1950s, 60s, 90s, 00s, 10s and 20s, scoring six Top 10 singles and 2 Top 20 albums in his own name. Plus, in the 1970s Marty also tasted chart success as a songwriter with hits he penned for Peter Shelley (Love Me, Love My Dog, No.3 in 1975) and in the 1980s for his daughter Kim Wilde, starting with 1981's Kids In America, plus Hot Chocolate's You'll Never Be So Wrong in May 1981. The release and chart placement of Marty's new material in this new decade arrives ahead of some of his other notable 1950s British pop peers who have also enjoyed long and successful chart careers, including Cliff Richard, Petula Clark and Shirley Bassey. This feat also means that Marty's chart success has spanned almost the entire duration of the charts themselves. The first-ever singles chart was published in November 1952 and the first Albums Chart came along in 1956, and Marty's impressive career spans most of the charts' lifetime – from the birth of rock n roll in the 1950s and his debut chart entry, Endless Sleep (July 1958), right through to the present day. Some of Marty's most well-known solo hits include A Teenager In Love (Number 2 in 1959), Sea Of Love (Number 3 in 1959) and Rubber Ball (Number 9 in 1961).View Marty Wilde's hit singles and albums on the Official Charts here.The veteran entertainer has also experienced much success as a hitmaker, he helped co-write daughter Kim's breakthrough hit Kids In America, which charted at Number 2 in 1981.And it seems that Marty has so signs of stopping yet – with a mammoth tour planned for 2021 .Martin Talbot, chief executive, Official Charts Company said: "Congratulations to Marty Wilde, who confirms himself as one of the UK's all-time greats with this very special achievement. It is quite something to be a hitmaker in any decade, so to do so across eight separate decades is quite remarkable." Speaking on his impressive chart success, Marty Wilde, who, together with Kim Wilde, is a National Album Day Ambassador, said:"What an honour to make the eight-decade mark, and what a journey it's been since those first-ever charts way back in the '50s. I was inspired from the moment I heard Elvis Presley's voice, and a year after he hit No1 in the UK charts, I found my debut chart single Endless Sleep had shot to No4. "Now to receive this accolade as I release my new album Running Together, which I've recorded with my daughters Kim and Roxanne Wilde – I'm the happiest and luckiest man alive. "Gennaro Castaldo, speaking on behalf of National Album Day and the BPI, comments: "This is a uniquely remarkable achievement by Marty Wilde that is hard to see ever happening again, and which further underlines his legendary status as one of Britain's great pop icons."
See below for the NEW album details, you can watch the TV advertisement (below) . You can also click on the link to purchase the NEW album or use the QR code shown.
For all Official PR Enquiries ONLY, contact Samantha Giannini at the PR Stable
email: sam@giannini.co.uk
Phone; 07932 820952
OR you can also scan using the QR code below